Why, hi there! It's been a while, hasn't it? One would usually presume someone's silence is due to a bad sort of chapter in life, and it actually kind of started out like that. But these last couple of weeks have been wonderful for me, actually, filled with a new found love for playing theatre, good times with friends and a mental health state better than ever. So let's not linger on the bad at this point, but let's catch up and take a look at my favourite things from the year that is almost over!
ALBUMS.
When it comes to newly released albums, I fear I might disappoint you. Rather than focusing on new ones, it was a year of rediscovering old favourites and letting my days unfold to the tunes of a ready- or self-made playlist for me. If you'd ask me which albums really defined the past year, I'd have to be honest and say 'Horses' by Patti Smith and Throwing Copper by Live, as I played those twice or thrice as much as any new album that was released. I did like a couple of new releases, mind you, and many of them film scores instead of pop/rock albums. These are the favourites:
GIGS.
In comparison to the past years, 2017 was a rather quiet year for going to concerts for me. There's a very simple reason for that: saving. I regretted this bout of being exemplary, though, because I missed out on what would undoubtedly have been two of the best concerts not only of 2017, but of my entire life. But when I'm not mourning about the missed Nick Cave and Eddie Vedder opportunities, I am DEFINITELY so glad I did go to these ones:
FILM.
Although I thought 2017 was going to be a calm year when it came to hurrying over to the film theatre, it still turned out that tough choices had to be made when making this list. So I'm not going to put a lot of words to it and just show you how it turned out in the end. There were so many more films I enjoyed this year, really, but these are the ones that moved me the most.
SERIES.
Most of them brand new (Stranger Things was SO good and The Crown just broke my heart, wow), one of them slightly less so but only recently discovered on Netflix and it has taken over my life, okay? Game of Thrones did indeed not make it to this list. Sure it looked amazing, and I enjoyed a lot of scenes and shots, but... There were also a lot of episodes that left me hanging, d'you know what I mean? I think the difference between having a couple of well-written books to base yourselves on at the start of this series, and then just winging it when those books run out is reaaaaally noticeable. But, hey, that's just me! I'm still counting down to the last season, however long (inhumanly long) that is.
PERSONAL.
It's never been a secret - this blog is filled with it - that struggles have been my middle name for the larger part of my life, as well as this year itself. And although I don't believe I'll ever be completely without (because, frankly, I don't believe anyone ever really is) I do feel like I got rid of many of them at the end of this year. On the one hand, I have no idea how that came to be. On the other, I do believe that having been part of a bunch of theatre-loving-and-playing people has immensely boosted my self-confidence. It truly was the most stressful time of the year, with all the rehearsing after work and the utter feeling of horror just before going on stage for the first time in years, but, oh, that feeling afterwards. The compliments, the camaraderie, the adrenaline. It's a rush that hasn't gone out for weeks now, and I absolutely can't wait to keep it going. In addition to that, I thoroughly enjoyed taking a step back and focusing on relaxing for a while. To enjoy some alone time, but also to go out with friends instead of constantly keeping an eye on the schedule. It's lead to a state of mind that's less likely to get me down. Things that used to bother me now go straight to the 'well, so what' bin. Needless to say, it's been a blast, and I've never felt more ready for a new year and whatever it throws at me. But first, let's go out with a bang, shall we? For as many struggles as there were this year, there were many unforgettable, perfect outings, moments, and changes as well. Here they are in pictures!
Having been on the bucket list since forever, this dream trip finally came true a couple of months ago. Such a gorgeous country filled with amazing people, Scotland is perfection, honestly... Oh, take me back.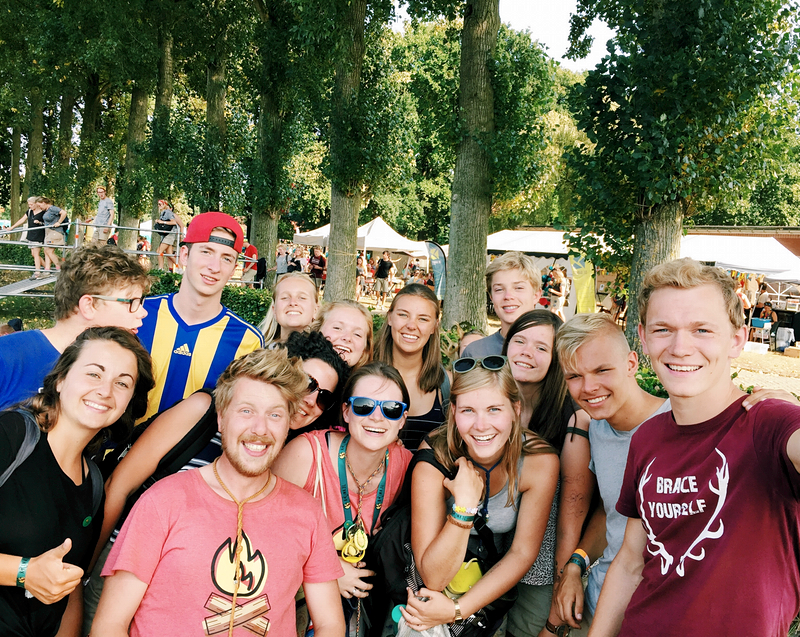 I bet you saw this coming, didn't you? My ultimate number one when it comes to the best things 2017 brought with it: two little friends who have been amazing, comforting, funny and basically the best thing that's ever happened to me, honestly. No matter how cliché it sounds, these two have proven how much having pets can do to one's life. So, yeah, I can't wait for all the years to come with Strummer and Leia pouncing/sleeping around the house.
So there you have it. On this last day of 2017 and at the very beginning of your festivities: have an amazing one, hope for positive plot twists if you need them, enjoy precious family and friends time, listen to your favourite music, go explore, love, don't focus too much on planning everything out to perfection and enjoy 2018 as it's thrown at you.
Q: What were your favourite things this past year?